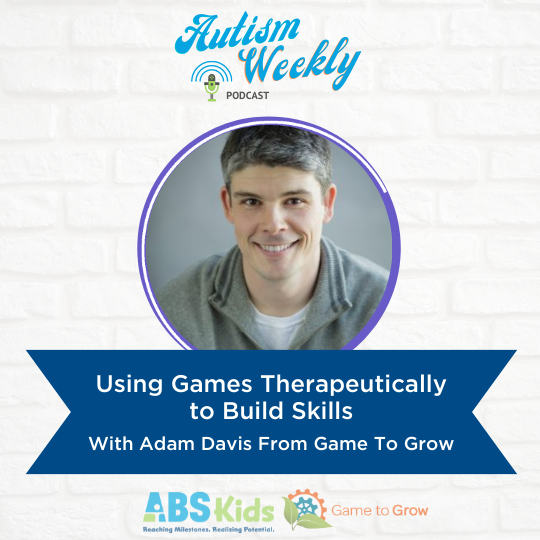 This week we welcome Adam Davis to the podcast to talk to us about the awesome ways games can be used as a fun way to help people with autism develop social & Interpersonal skills, regulate emotions, and increase mindfulness. Adam is the executive director of a nonprofit called Game to grow. In addition to his work with Game to Grow, Adam developed the CoRe Gaming program at the Atlantic Street Center utilizing video games to teach dialectical behavioral therapy skills. Download the podcast today to learn more! 
Learn More About Game To Grow! https://gametogrow.org/
Buy the Critical Core Starter Set! https://www.criticalcore.org/
. . . . . . . . . . . . . . . . . . . . .
Autism weekly is now found on all of the major listening apps including apple podcasts, google podcasts, stitcher, Spotify, amazon music, and more. Subscribe to be notified when we post a new podcast.
Autism weekly is produced by ABS Kids. ABS Kids is proud to provide diagnostic assessments and ABA therapy to children with developmental delays like Autism Spectrum Disorder. You can learn more about ABS and the Autism Weekly podcast by visiting abskids.com.