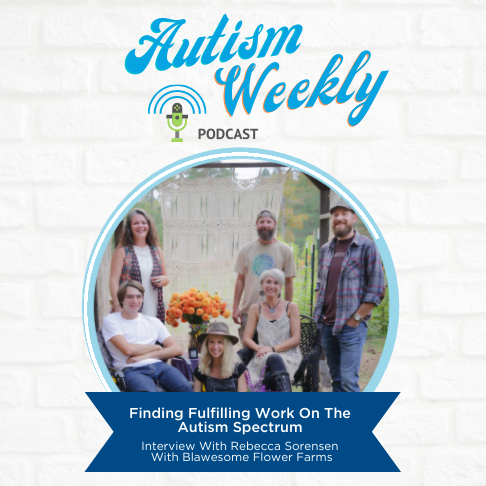 This week we welcome Rebecca Sorensen, co-founder of Blawesome to the podcast. 
Blawesome is a Chapel Hill, North Carolina -based flower farm and design studio. The farm is owned and co-operated by a young man living with autism. Their work is a celebration of the beauty and uniqueness of both flowers and humanity. Blawesome is a small part of a larger movement that uses farming as a therapeutic intervention to improve health, social, and vocational outcomes for vulnerable populations. We use the art and practice of growing, designing, and delivering organic cut flowers to promote self, environmental, and community sustainability.
Rebecca has over 10 years of experience in sustainable horticulture and over 20 years of experience as a community development consultant. She organizes unique community initiatives to serve adults living with intellectual and developmental disabilities like autism. She is the mother of a young man on the spectrum who has found fulfilling and purposeful work as a farmer. Download the podcast today to learn more from her and her family's experience! 
Learn more about Blawesome: https://beautifulblawesome.com/